🌟 Say Goodbye to Clogged Drains! 🌟
🚿 Experiencing Slow Drains? 🚿
Don't let clogs ruin your day! Our Drain Cleaning Service has your back. 🛠️ Say farewell to frustrating blockages and hello to smooth-flowing drains!
🔧 Expert Technicians at Your Service 🔧
Our skilled plumbers know drains inside out. From kitchen sinks to bathroom showers, we've got the expertise to tackle any clog, big or small. 💪
🌪️ Unleash the Power of Hydro Jetting 🌪️
Say goodbye to recurring clogs! Our advanced hydro jetting technology blasts away stubborn debris, grease, and roots, leaving your drains cleaner and more reliable than ever.
💧 Safe and Eco-Friendly Solutions 💧
No more harmful chemicals! We prioritize your family's well-being and the environment. Our eco-friendly approach ensures effective results without compromising on safety.
🕐 Quick and Convenient Service 🕐
We understand the urgency of clogged drains. That's why we offer fast and efficient service, so you can get back to your routine without delays.
🎯 Satisfaction Guaranteed! 🎯
Your satisfaction is our top priority. We take pride in our work and guarantee a job well done. Say goodbye to clogs and hello to peace of mind!
📞 Call Now for an Appointment at (706) 543-9850! 📞
Discover the ultimate drain cleaning solution with Your Drain Heroes – Armour Plumbing & Well Service. Call now to schedule your appointment today!
🚀 Transform Your Drains – Choose Your Drain Heroes! 🚀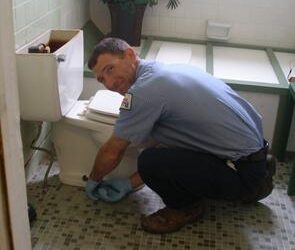 Toilet leaks can be an incredibly frustrating and costly problem for homeowners in the Greater Athens GA area. Not only do they waste water, but they can also lead to major structural damage to the home, including the floors, walls and ceiling. In order to avoid...
read more