🚰 Tired of Leaky Faucet Woes? 🚰
Introducing Armour Plumbing, where we bring the right people, right equipment, and right attitude to solve all your plumbing problems.
🔧 Expert Faucet Fixers at Your Service 🔧 Don't fret! Our expert faucet fixers are here to save the day. With their skills and expertise, they specialize in fixing leaky faucets of all types, ensuring a perfectly functioning faucet. Say goodbye to wasted water and hello to efficient plumbing.
💧 Save Water, Save Money 💧 Our leaky faucet solutions not only put a stop to the annoying drip but also help you save on your water bill. It's a win-win situation!
🕐 Fast and Efficient Repairs 🕐 We understand that your time is valuable, which is why our team is dedicated to providing swift and hassle-free faucet repairs. Let us take care of your plumbing issues while you focus on your day.
🛠️ Quality Repairs, Lasting Results 🛠️ At Armour Plumbing, we believe in delivering long-lasting solutions. No temporary fixes here! Our skilled team ensures that your faucets remain leak-free for the long haul.
🌟 Customer Satisfaction Guaranteed 🌟 Your satisfaction is our top priority. Experience top-notch service and bid adieu to leaky faucets once and for all. Don't let those drips rain on your parade!
📞 Call Us Now at 706-543-9850 for a Free Consultation! 📞 Ready to put an end to those persistent leaks? Call us today for a free consultation and let us restore your faucet to its former glory. Trust Armour Plumbing for all your plumbing needs.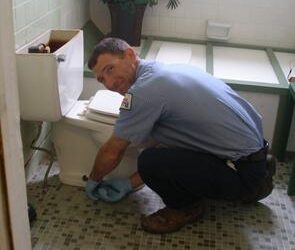 Toilet leaks can be an incredibly frustrating and costly problem for homeowners in the Greater Athens GA area. Not only do they waste water, but they can also lead to major structural damage to the home, including the floors, walls and ceiling. In order to avoid...
read more