🚰 Tired of Toilet Problems? 🚰
Introducing Armour Plumbing, where we bring the right people, right equipment, and right attitude to solve all your plumbing problems.
🚽 Toilet Troubles? We've Got You Covered! 🚽
🔧 Expert Toilet Repair Services 🔧 Don't let toilet issues disrupt your day! Our skilled plumbers are on call to fix everything from annoying leaks to stubborn clogs.
💧 Save Water, Save Money 💧 Is your toilet constantly running? We'll stop the water waste and put your hard-earned money back in your pocket.
🚀 Swift and Reliable Repairs 🚀 We understand the urgency of a functioning toilet. Our team delivers quick and reliable solutions so you can get back to your routine without a hitch.
🌟 Quality Repairs, Lasting Results 🌟 Say goodbye to temporary fixes. Our experienced plumbers ensure a long-lasting repair, so you won't have to worry about the same issue resurfacing.
💡 Preventive Tips and Tricks 💡 We're not just about repairs. We'll also share valuable tips to keep your toilet trouble-free, saving you headaches and money in the long run.
📞 Call Now for a Free Consultation! 📞 Ready to flush those toilet problems away? Call us today at 706-543-9850 for a free consultation and let us handle the mess while you enjoy peace of mind.
🔗 Armourplumbing.com 🔗 Call us to learn more about our expert toilet repair services and schedule your appointment. Your toilet's best friend is just a click away!
🚀 Your Trusted Toilet Fixers – Choose Armour Plumbing! 🚀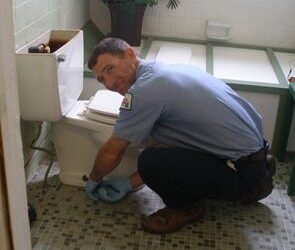 Clog removal is an essential service for people living in the Greater Athens GA area. With frequent rain and the prevalence of trees, clogs can quickly build up in pipes and gutters, leading to blocked drains, backed up sewer lines, and flooded basements. Clog removal...
read more